Blog
Paul Miro - Sometimes You Get, Sometimes You Get Got...
August 16, 2012 | 2:06 pm
Pledge to help Paul release his new album...
Hi all
In the spirit of Indie Music, I am trying to help a good friend of mine, and a regular guest on MSI: Music Scene Investigation, Mr Paul Miro, get the money together to release his new album Sometimes You Get, Sometimes You Get Got.
Paul is going down the crowd sourcing route to try and get the money together to pay for the marketing and promotion of the album, but he is not going down the Kickstarter or Pledge Music and has instead set up his own pledge page of his website... For a few Pounds, you could get a copy of the album, or the more you pledge, the more you get... You can even pledge to be an Executive Producer of the album...
http://www.paulmiro.com/pledge/
As an incentive, you can also download a FREE song from Paul's previous album B.O.A.T.S. here:
http://www.paulmiro.com/index.php/paul-miro-news
I can tell you now that I have heard one of the tracks from the album, and it is excellent in every way from mixes, production, performances and songwriting. Paul is a professional musician and normally makes a living from playing live and writing/licensing tracks for TV, Film and Radio. As an artist he is totally Indie, and doesn't have any professional management or record labels to help fund his releases, so he really does need our help
I have been a fan of Paul's since he was in a band called "Apes, Pigs and Spacemen" during the 90's and we got to know each other through Myspace and Twitter. In 2011 I helped Paul put on a gig in Acton, London, and we met up and vast amounts of Jack Daniels were consumed.... Here are some photos...
Paul Miro (Photo ©2011 Ian Husbands)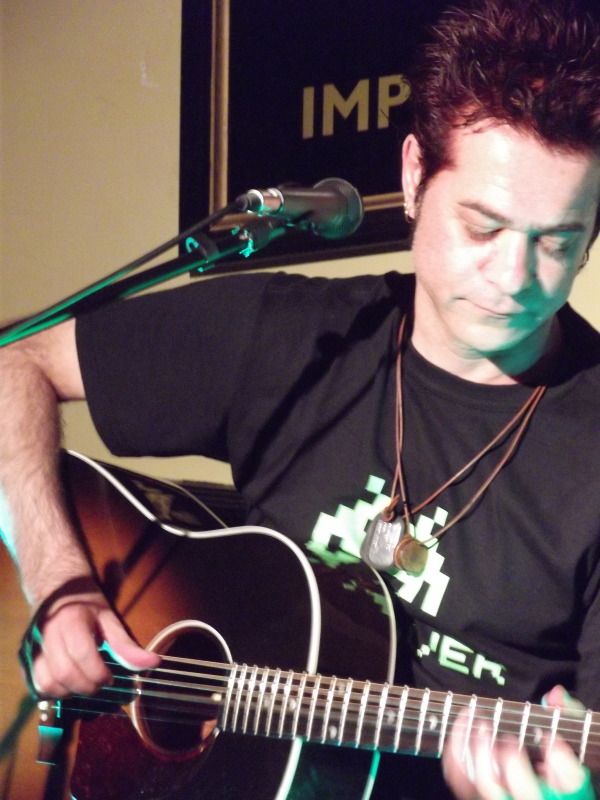 Paul Miro (Photo ©2011 Ian Husbands)
Dave Bryce (Spider), Paul Miro & Ian Husbands
You can also check out Paul's websites and other social media:
http://www.paulmiro.com
http://www.facebook.com/pages/Paul-Miro/143842552773
https://twitter.com/paulmiro
Comments
Artist



| | |
| --- | --- |
| | August 17, 2012 | 9:23 am |

Artist



Latest Song:

Rally Round The Flag

| | |
| --- | --- |
| | August 18, 2012 | 6:48 am |

Administrator



Latest Song:

Teach Your Children

| | |
| --- | --- |
| | August 18, 2012 | 4:46 pm |
Post a Comment