Blog
PANGAEA!!!
January 29, 2008 | 11:33 am
Our double CD is (finally!!!!) available. Booyah!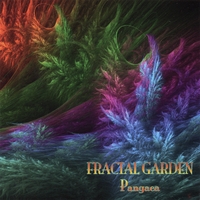 A project that took a year and a half is now complete with our newly released double CD, Pangaea. Woohoo!
Sixteen songs, 10 iComp artists, genres ranging from alternative to electronica to rock to symphonic metal.
Fractal Garden is a project born and raised on iComp, and we're mighty proud to have had such great talent on our tracks. Our thanks, once again, go out to our collaborators for making this happen. It's been a wonderful experience through and through.
The CD is available right now through CDBaby.com, at
this tantalizing link right here
, and will be on iTunes and many other digital download sites in the upcoming weeks.
We've also put this on the iComp Marketplace, which you can find
right here
.
These are remixed, re-finessed versions of the original songs we shared here on iComp, and the 8 page CD insert is stuffed full of original fractal artwork done by John.
Happy are we!!!
Comments
Moderator



Latest Song:

Lippedy Spit

| | |
| --- | --- |
| | January 29, 2008 | 12:46 pm |

Listener



| | |
| --- | --- |
| | January 29, 2008 | 10:17 pm |

Artist



| | |
| --- | --- |
| | January 30, 2008 | 1:52 pm |

Artist



| | |
| --- | --- |
| | January 31, 2008 | 12:41 pm |

Artist



| | |
| --- | --- |
| | February 4, 2008 | 4:01 pm |
Post a Comment