Blog
New Album
September 4, 2008 | 12:53 pm
"Richard Ringer: 13" is now available for you.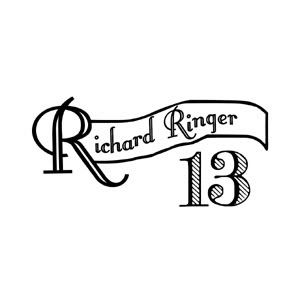 For the past couple months I've been working on an album. It's called "13". This one is different in the fact that I recorded it in a professional studio, and all the tracks are high quality mastered. Through a series of outstanding flukes I was able to record an entire album and press 200 CDs for a very cheap price. For the past couple months I've been trying to figure out what to do with it... I don't want to throw it on CDbaby because that would cost me (and you) money I don't have, but I don't really want to not make any money, because during this time I can really use anything I can get...(trying to move to NYC soon), but I also don't want to charge you guys because you know you're the world and I love you guys.
So here's what I came up with: I'm posting the MP3s on 4shared.com for free download here:
Click here to Download the album "Richard Ringer: 13"
leave a review, tell me what you think and I hope you like this one... If you want to utilize my "donate" button and donate to me via my "benefactor" that would be MUCH appreaciated... if not, it's really okay, I would rather you have the music than not... really download for free if you want too it is absolutely no problem!
I would post the high quality WAVs but the file size is simply to big... so lets say for the sake of argument that some of you are "hardcore" fans... silly right??? Well lets just say you absolutely NEED the high quality WAVs on the actual pressed CD in a sleeve that I will be selling at shows. If this is something you really want, this can be arranged, just get in contact with me and I will arrange to have it shipped to your place of residence... but for the actual physical CD and the shipping I will need a $10 donation... sorry guys but I'm really hard up for cash... I hope you like this arrangement...!
Tracks:
1. The Lusional
2. Bird Food
3. Prisoner John
4. 13
5. Morine
6. Look Glad
7. Eve
8. Sally Harper's Woods
9. To California and New York
Liner Notes:
All songs written and performed by Richard Ringer. James Calore on Trumpet in "The Lusional" and "Sally Harper's Woods". "Sally Harper's" vocals by Emily Frembgen.
Guitar and Banjo on "To California and to New York" by JT Hathaway. Mixed by Richard Ringer and Mike Noble in "Flooded Basement Studios" and "Fan Fair Studios 2". Produced by Mike Noble in "Flooded Basement Studios".
Let me know your thoughts~
Richard Ringer
Comments
Artist



| | |
| --- | --- |
| | September 7, 2008 | 9:14 pm |

Artist



| | |
| --- | --- |
| | June 8, 2010 | 5:16 pm |
Post a Comment