Biography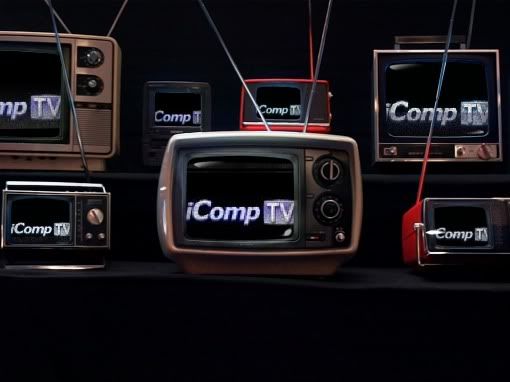 Welcome to the official page of iCompTV on icompositions.
iCompTV
is a new television show on Ustream totally dedicated to iCompositions and their artsists.
Main focus will be on news and music. Your news and your music!
Every friday on 4 O'Clock IOT (iCompositions Official Time) you can watch iCompTV for a whole hour. This will give you all the information you need for the upcoming weekend and the week after and let's you listen to the latest songs by iCompositions's artists. The old concept remains.. so artists do come over an plug your song!
Since we want to include as many icompers as possible so here are a couple things you could do to make iCompTV a succes.
In General...
Spread the word about iCompTV..
And the
iCompTV jobs
!
Also a great thing to do is to add iCompTV to your favorite artist list.
Here is the program schedule. Click on the names to be forwarded to the blog section of each of the individual iCompTV features.
Breaking News
Notes From iCompositions
Video Of The Week
Broadcasters Events
CD Releases:
Break
Breaking News part 2
Bio Of The week
Weekly Top Ten
New Artist Of The Week
Credits
Follow Us!
Skype
iCompTV is an unofficial and independent project produced by Djev Asnew and can be watched
here
every friday 4pm IOT (icompositions official time, scroll down to any page on icompositions)
Also it needs to be addressed that iCompTV is a silent artist. This means it will not respond to comments on uploads by iCompTV or leave comments on uploads by others, nor will it participate in the chatroom and other forumtopics or blogs (its own forumthread and blogs excluded).
Music
| | | | |
| --- | --- | --- | --- |
| Title | Genre | Released | Plays |
| BOTW 15-01-2010 | Music Videos | Jan 22, 2010 | 1221 |
| iCompTV Season 2 intro | Music Videos | Oct 1, 2010 | 963 |
| NAOTW 01-01-2010 | Music Videos | Jan 14, 2010 | 1086 |
| NAOTW 08-01-2010 | Music Videos | Jan 20, 2010 | 1150 |
| NAOTW 15-01-2010 | Music Videos | Jan 21, 2010 | 921 |
| VOTW 08-01-2010 | Music Videos | Jan 14, 2010 | 1138 |
| VOTW 15-01-2010 | Music Videos | Jan 20, 2010 | 1632 |
| WTT 01-01-2010 | Music Videos | Jan 13, 2010 | 1593 |
| WTT 08-01-2010 | Music Videos | Jan 14, 2010 | 894 |
| WTT 15-01-2010 | Music Videos | Jan 21, 2010 | 886 |
Favorites